It seems many have forgotten in these times of rulers just how these things came to be.
Many claim sovereign kingship many claim divine right kings and many claim the spoils of war .
Just how many know the real truth ?
How many truly realise these claims are nothing more than evil men and women claiming control and rule over mankind ?
After all did you consent to such trespass 🤔
Before we get into the history we thought we shall just lay out some context to make you all think for yourselves as free men and women.
Ask yourselves the right questions and one will come to the conclusion.
Are these claims fact or are they nothing but fiction, baseless claims and allegations .
Have you ever seen a document that gives ownership of your soul body and mind to another ?
Have you ever seen a document that states you have no right to your own life source or the choices of ones mind.
Can another lawfully own you ?
Who created the Commonwealth of Australia ?
Who gave and vested their sovereign power and Authority in the monarch ?
Who is the supreme ruler of self ?
Who gave "Sovereignty"
For sovereign means absolute and final authority.

Who has this final authority ?
Who is the "Quasi-" Sovereign?
"Quasi" means supposedly, seemingly, apparently, allegedly, ostensibly, on the face of it.

Is the monarch Quasi-sovereign or sovereign absolute ?
Are the people absolute sovereign or Quasi-sovereign 🤔
Sovereignty" means absolute and final authority. "Quasi-" means supposedly, seemingly, apparently, allegedly, ostensibly, on the face of it. So a "quasi-sovereign government" would be one that is sovereign, in appearance, but not really sovereign.
So Who and what is the Commonwealth ?
An Act to constitute the Commonwealth of Australia
[9th July 1900]
WHEREAS the people of New South Wales, Victoria, South Australia, Queensland, and Tasmania, humbly relying on the blessing of Almighty God, have agreed to unite in one indissoluble Federal Commonwealth under the Crown of the United Kingdom of Great Britain and Ireland, and under the Constitution hereby established:
So who are the absolute sovereigns ?
Who truly holds the power ?
Who placed chieftains witch doctors warriors strategic wise men and alike in to places of power and authority ?
Was it Gods or Men ?
Who rasied kings ?
Can one be a king without a people ?
Can one rule a great landscape or a civilisation as king without a people ?
Why do people follow others or look to others for wisdom and leadership ?
Why raise leaders at all ?
Who owns you ?
Why do they own you and under whos authority do they own you ?
Whos king of ones castle ?
Whos king of ones individual land holdings ?
Can anyone lawfully and legally enter ones private kingdom ?
Why is a warrant required to enter ones private kingdom ?
Must someone have lawful reason to enter said private kingdom ?
Why do people follow agendas, lies, half truths and misconceptions ?
Could it be that the wise man they follow and look up to are not very wise at all and just leading you up a garden path to be slaughtered ?
Who has the absolute power to change every aspect of civilisation and all systems of governance ?
Who created these traditions and culture's ? Men or Gods ?
Who are the true Gods of civilisations ?
Who created all these things ?
Was it the chieftains, leaders and the kings that manifests such civilisations and circumstances ? Or was it the people ?
Lets look to some history for the answers.
Degrees of complexity
Today, almost every city has a supermarket with a wide variety of available foods. We take for granted the fact that people have different types of jobs and that governments exist.
But, reliable food sources, specialized work, and governments did not exist for most of human history! They are the products of historical processes that began with the first civilizations several thousand years ago.
A civilization is a complex society that creates agricultural surpluses, allowing for specialized labor, social hierarchy, and the establishment of cities. Developments such as writing, complex religious systems, monumental architecture, and centralized political power have been suggested as identifying markers of civilization, as well.
When we see these changes occur, we should stop and ask, "Did people institute these practices because they were beneficial, or were they forced on them?"
Historians debate this very question, trying to determine whether civilization was a bottom-up or top-down development.
Most likely, it was a bit of both.
Some people think civilization is an advanced stage in the progression of human cultural evolution.
But, when historians or anthropologists use the term civilization, they mean a society has many different, interconnected parts. So, rather than thinking about different forms of social organization as completely separate models, it's helpful to think in terms of a spectrum of complexity.
On one end, we have hunter-forager societies—which have little complexity—and on the other end, we have civilizations—which are highly complex. In between lie a wide variety of social structures of varying types and levels of complexity.

Spectrum of social organization: This flow chart shows the least complex form of organized society (hunter-forager) moving to the pastoral/horticultural and finally to civilization as the most complex.more resources, often using writing and religion to maintain social hierarchies and consolidate power over larger areas and populations.
Writing allowed for the codification of laws, better methods of record-keeping, and the birth of literature, which fostered the spread of shared cultural practices among larger populations.
First civilizations
The first civilizations appeared in major river valleys, where floodplains contained rich soil and the rivers provided irrigation for crops and a means of transportation.
Foundational civilizations developed urbanization and complexity without outside influence and without building on a pre-existing civilization, though they did not all develop simultaneously. Many later civilizations either borrowed elements of, built on, or incorporated—through conquest—other civilizations. Because foundational civilizations arose independently, they are particularly useful to historians and archaeologists who want to understand how civilization first developed.

Gray world map showing probable areas of independent development of agriculture, in green, in the Middle East, sub-Saharan Africa, China, Peru, Mexico, and North America.
Possible routes of diffusion across the globe are drawn in blue.
Map showing probable areas of independent development of agriculture, in green, and possible routes of diffusion.
Note that while there is much overlap between these regions and the locations of first civilizations, some areas—like the Indus Valley in northwest India—appear to have developed agriculture after the practice spread to the region.
Geography alone cannot explain the rise of the first civilizations.
The process of agricultural intensification had been going on for thousands of years before the first civilizations appeared, and it is important to remember that while agricultural surpluses were necessary for civilization, their existence in a given place did not guarantee that a civilization would develop.
As civilizations grew, they required increased intensification of agriculture to maintain themselves.
What do civilizations have in common?
Cities were at the center of all early civilizations. People from surrounding areas came to cities to live, work, and trade.
This meant that large populations of individuals who did not know each other lived and interacted with one another.
So, language helped create a sense of unity and also led to more specialized roles, such as bureaucrats, priests, and scribes.
In these early years people looked to Wise men and Sharmans for knowledge from the heavens these people also looked to warriors for protection.
As these citys grew in size so did the need for special roles and tasks ,after all one man cannot do all by ones self.
Cities concentrated forms of political, religious, and social institutions that were previously spread across many smaller, separate communities, which eventually would contribute the development from small villiages to towns kingdoms and states.
A state is an organized community that lives under a single political structure.
A present-day country is a state in this sense, for example.
Many civilizations either grew alongside a state or included several states.
The political structures that states provided were an important factor in the rise of civilizations because they made it possible to mobilize large amounts of resources and labor and also tied larger communities together by connecting them under a common political system.
Early civilizations were often unified by religion—a system of beliefs and behaviors that deal with the meaning of existence. As more and more people shared the same set of beliefs and practices, people who did not know each other could find common ground and build mutual trust and respect.
It was typical for politics and religion to be strongly connected.
In these early days mankind all worked together as one people for the benift of the whole community .
In some cases, political leaders also acted as religious leaders.
In other cases, religious leaders were different from the political rulers but still worked to justify and support the power of the political leaders.
Then came the times of mass invasion and occupation,A time where warriors would take power for themselves.
Groups of mankind created classes based on status.
In Ancient Egypt, for example, the kings—later called pharaohs—practiced divine kingship, claiming to be representatives, or even human incarnations, of gods.
Both political and religious organization helped to create and reinforce these social hierarchies, which are clear distinctions in status between individual people and between different groups.
Political leaders could make decisions that impacted entire societies, such as whether to go to war.
Religious leaders gained special status since they alone could communicate between a society and its god or gods.
In addition to these leaders, there were also artisans who provided goods and services, and merchants who engaged in the trade of these goods. There were also lower classes of laborers who performed less specialized work, and in some cases there were slaves.
As one can see by this period in history some of mankind begun taking things by force for themselves, this includes whole citys towns and kingdoms.
These individuals didnt achive these feats alone of course for there were many minions happy to follow the big guys into battle just as you would today for your family freinds and country's.
All of these classes added to the complexity and economic production of a city however it was never without its dangers.
Writing emerged in many early civilizations as a way to keep records and better manage complex institutions. Cuneiform writing in early Mesopotamia was first used to keep track of economic exchanges.
Oracle bone inscriptions in Ancient China seem to have been tied to efforts to predict the future and may have had spiritual associations. Quipu—knotted strings used to keep records and perform calculations—appeared in South America. In all the places where writing developed—no matter its form or purpose—literacy, or the ability to read and write, was limited to small groups of highly educated elites, such as scribes and priests.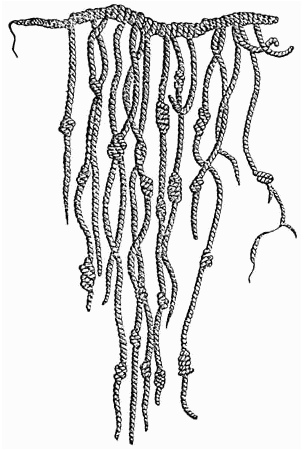 Black-and-white drawing of quipu. Fifteen vertical pieces of string are attached to one horizontal rope of string.
Each string has one or more knots placed at different junctures along its length.
Is it writing?
A quipu was a system of knotted strings that could be used to perform calculations and to record transactions.
Evidence for the use of quipu has been found in many Andean cultures over the past several millenia.
Writing offered new methods for maintaining law and order, as well.
The first legal codes, or written collections of laws, were the Code of Ur-Nammu from Sumer, written around 2100 to 2050 BCE and the Code of Hammurabi from Babylon, written around 1760 BCE.
The benefit of written laws was that they created consistency in the legal system.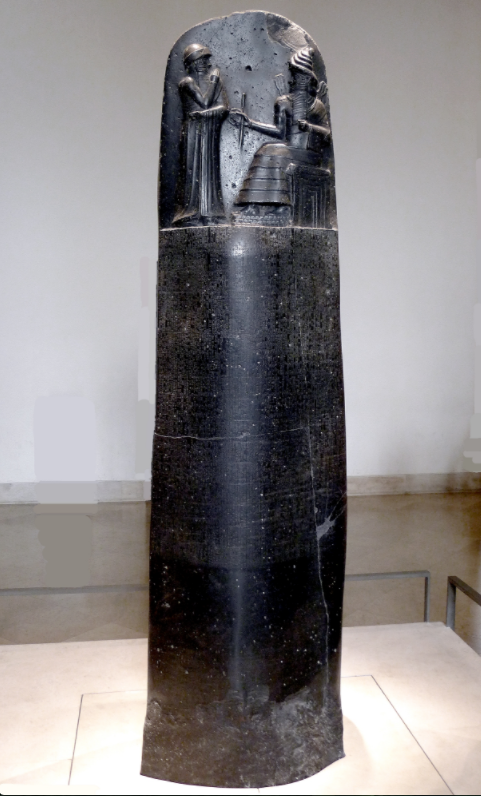 Law Code of Hammurabi inscribed on a black stone slab, rounded at the top and rectangular at the bottom. At the rounded top of the slab, taking up about a quarter of the space on the front, is a relief sculpture of two people, one sitting in a throne and wearing an elaborate gown, the other standing with their arms crossed.
The lower portion of the slab has law codes written on it in cuneiform.Law Code of Hammurabi inscribed on basalt stele. If you look closely, you can make out the cuneiform writing in the center.
This shift toward writing down more information might not seem like a significant development, especially since most people were unable to read or write.
However, having consistent, shared records, laws, and literature helped to strengthen ties between increasingly large groups.
Another notable feature of many civilizations was monumental architecture. This type of architecture was often created for political reasons, religious purposes, or for the public good.
The pyramids of Egypt, for example, were monuments to deceased rulers. The ziggurats of Mesopotamia and the pyramids of early American societies were platforms for temples.
Defensive walls and sewer systems provided defense and sanitation, respectively.
Although a few examples of monumental architecture from pre-agricultural societies exist, the greater organization and resources that came with civilization made it much easier to build large structures.
There were many features that early civilizations had in common. Most civilizations developed from agrarian communities that provided enough food to support cities. Cities intensified social hierarchies based on gender, wealth, and division of labor.
Some developed powerful states and armies, which could only be maintained through taxes.
Civilization is a tricky concept for many reasons. For one thing, it can be difficult to define what counts as a civilization and what does not, since experts don't all agree which conditions make up a civilization.
For example, people living in the Niger River Valley in West Africa achieved agricultural surplus, urbanization, and some specialization of labor, but they never developed strong social hierarchies, political structures, or written language—so scholars disagree on whether to classify it as a civilization.
Also, due to extensive cultural exchange and diffusion of technology, it can be difficult to draw a line where one civilization ends and another begins.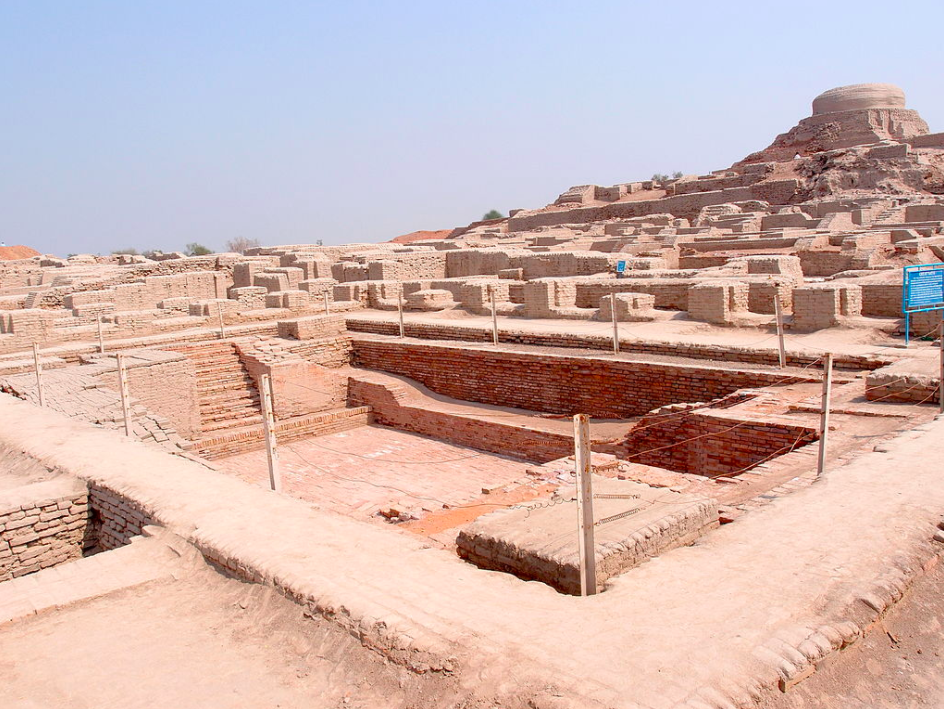 The Great Bath at Mohenjo-daro: Amid the brick ruins of a 3rd-millennium BCE city, stairs descend on two sides into a large, rectangular brick-lined pit. Wooden stakes and wire encircle the perimeter, preventing entry by modern-day tourists.Excavated ruins of Mohenjo-daro, with the Great Bath in the foreground and the Buddhist Stupa in the background.
Its common knowledge to most historians that in the beginning we the people all worked together as one people to survive as it was imperative for our survival .
Its also common knowledge to many historians that we were consenting in verbal and forms of written contract with Eachother to protect Eachother from harm for each individual had an important role to play in the survival of the villages towns and citys .
It wasn't until self appointed leaders kings and queens came about that mankind took the step from free open communitys to that of closed ruled kingdoms.When does a complex society become a civilization?
So What factors were most important to establishing and maintaining a civilization?
Do you think that social hierarchies are necessary for civilization?
Are state-level political structures necessary for civilization? Or, can independent cities with a shared culture be a civilization?
Ok lets continue into this subject.
HISTORY OF CIVILIZATION
HISTORY OF CIVILIZATION
The ingredients of civilization
Many different elements must come together before a human community develops to the level of sophistication commonly referred to as civilization. The first is the existence of settlements classifiable as towns or cities. This requires food production to be efficient enough for a large minority of the community to be engaged in more specialized activities – such as the creation of imposing buildings or works of art, the practice of skilled warfare, and above all the administration of a centralized bureaucracy capable of running the machinery of state.

Civilization requires at least a rudimentary civil service.
In the organization of a civil service, a system of writing is an almost indispensable aid. This is not invariably the case because at least one civilization, that of the Incas in Peru, will thrive without writing. But the development of writing greatly enhances civilization. And with a script comes history.

Our knowledge of prehistory derives from surviving objects – the evidence of archaeology.
History, by contrast, is based on documents.
These various interconnections mean that history, civilization and writing all begin at the same time.
That time is about 3100 BC.

Mesopotamia and Egypt: 3100 BC
In about 3200 BC the two earliest civilizations develop in the region where southwest Asia joins northeast Africa. Great rivers are a crucial part of the story. The Sumerians settle in what is now southern Iraq, between the mouths of the Euphrates and the Tigris. Egypt develops in the long narrow strip of the Nile valley.

Rivers offer two main advantages to a developing civilization. They provide water to irrigate the fields, and they offer the easiest method of transport for a society without paved roads. Rivers will play an equally important role in two other early civilizations – those of the Indus and of northern China.

The Indus: 2500 BC
It is not known whether contact with Mesopotamia inspires the first civilization of India or whether it is a spontaneous local development, but by about 2500 BC the neolithic villages along the banks of the Indus are on the verge of combining into a unified and sophisticated culture.

The Indus civilization, with its two large cities of Harappa and Mohenjo-daro, expands over a larger region than Egypt and Mesopotamia combined. It will survive, in a remarkably consistent form, for about 1000 years.

The Aegean: 2000 BC
The next region to develop a distinctive civilization centres on the Aegean Sea. The bays and inlets of the rugged coastal regions of Greece, and the many small islands strung like pearls across this relatively sheltered sea, combine to make this an ideal area for trade (and piracy) among people whose levels of nautical skill make short hops a necessary precaution.

The Aegean civilization stands at the start of the very lively tradition of Mediterranean culture. It begins in the large island which is perfectly placed to guard the entrance to the Aegean – Crete.

China: 1600 BC
The longest consistent civilization in the human story so far is that of China. This vast eastern empire seems set apart from the rest of the world, fiercely proud of its own traditions, resisting foreign influences. Its history begins in a characteristically independent manner.

There are no identifiable precedents for the civilization of the Shang dynasty, which emerges in China in about 1600 BC. Its superb bronze vessels seem to achieve an instant technological perfection. Its written texts introduce characters recognizably related to Chinese writing today. This is a civilization which begins as it will continue – with confidence.

America: 1200 BC
Around this time the earliest American civilizations have their beginnings, with the Olmecs in central America and the Chavin in the Andes.

Both these cultures develop large towns, centred on temples. Both are now famous for their sculpture. And each, in its own region, is at the start of a succession of civilizations leading directly to the two which are discovered and destroyed in the 16th century by the Spanish – the Aztecs in central America and the Incas in the Andes.

The Mediterranean: from 1000 BC
The first distinctively Mediterranean civilization, that of the Aegeans, comes to a sudden and still unexplained end in around 1200 BC. Some 200 years later an energetic seafaring people, the Phoenicians, become extensive traders. From their base in Lebanon they establish colonies along the coast of Africa and even into the Atlantic.

Their example, as Mediterranean imperialists, will be followed by the Greeks and then by the Romans. The Mediterranean becomes the world's most creative arena for the clash and synthesis of civilizations – a status which it has never entirely lost.

Regional civilizations: AD 400 – 1500
With the dominance of Greece and Rome in the west (both successfully managing a transition from pagan to Christian empires), of China in the east, and of strongly individual cultures in central and south America, each successive civilization in any region tends at this time to be a variation on local traditions. But sometimes there are upheavals which introduce an entirely new culture within already long-civilized parts of the world.

One such is Islam. The establishment of the caliphate in Damascus and then Baghdad leads to distinctively Muslim civilizations in an unbroken belt from north Africa to north India.

Global civilization: 16th – 20th century
The first sustained contact between Europe and America, in the 16th century, opens the door to a new concept – world-wide civilizations, evolving through colonies and empires. Spanish civilization is exported to Latin America. English culture spreads even further, in an empire which includes India, Australia, New Zealand, Canada and eventually many parts of Africa.

From the 16th to the 19th century it is this imperial impulse which carries European civilization round the world, often as a thin veneer over older and very robust local cultures. But by the 20th century there are different forces at work.
For much of the 20th century ideology has been the driving force in the export of two very different concepts of civilization, American capitalism and Russian Communism. At the same time mass communication has made it possible to export a region's popular culture to the rest of the world – notably that of America through radio, cinema and television.

Other influences, whether multinational companies or the internet, have a similar effect. The danger is of a worldwide sameness. But there is a corresponding benefit. Within economic limits, human communities are now free as never before to adopt the aspects of civilization which appeal to them – regardless of where they happen to be on the planet.
references .
http://www.historyworld.net/wrldhis/plaintexthistories.asp%3Fhistoryid%3Dab25
https://www.khanacademy.org/humanities/world-history/world-history-beginnings/birth-agriculture-neolithic-revolution/a/introduction-what-is-civilization
https://aeon.co/ideas/a-history-of-true-civilisation-is-not-one-of-monuments